LEVEL 7 STRATEGIC MANAGEMENT AND LEADERSHIP
The purpose of the Level 7 Diploma in Strategic Management and Leadership qualification is to advance strategic management and leadership skills for managers. They tend to retain the authority and personal traits to interpret organizational strategy into productive operational accomplishment. This qualification display a prevalent exercise in Strategic Management and Leadership. It permits learners to expand and acquire a high-level understanding of leadership and strategic management in their respective workplaces. This reservation is well suited for mature learners with academic study or industry knowledge alongside theoretical fundamentals.
Upon successful accomplishment of the Level, 7 Diploma in Strategic Management and Leadership, learners are qualified with the indispensable skills and capabilities to be a compelling strategic managers. The qualification also facilitates learners to progress towards employment or pursue an MBA with progressive standing.
For the new generation of managers, change is the only consistency. With technology constantly evolving, it's impossible to foresee what the world will look like in a few years' time. But with the right skills, you can cope and succeed in any situation.
We can't predict the future; but we can give you the skills and knowledge to help you become a rising talent within business, government or a non-profit organisation. We see it as our responsibility to encourage your curiosity, confidence, and ability to adapt. That way, you'll have everything you need to secure your ideal career when you graduate.
Our strong links with industry and knowledge of their requirements for graduates helped to shape this programme.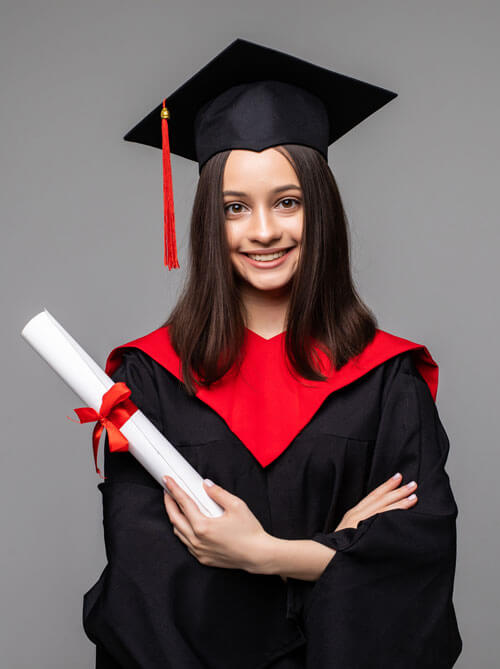 ENTRY REQUIREMENTS
DURATION AND DELIVERY
LEARNING OUTCOMES
ENTRY REQUIREMENTS
For entry qualification, learners must secure
Honour's degree in a related subject or level 6 diploma or an equivalent.
The age limit for the Learners must be 21 years old or older at the beginning of the course.
Adult learners with management experience (learners inquire through the delivery center concerning the experience before  registering for the program)
English requirements: If a learner does not hail from an English-speaking country must provide evidence of English language proficiency.
DURATION AND DELIVERY
LEARNING OUTCOMES
By completing this form a personal advisor will call you to answer your questions and guide you through the application process.