LEVEL 7 SUPPLY CHAIN AND LOGISTICS
Level 7 Diploma in Logistics and Supply Chain Management is meant to broaden learners' perception of logistics and supply chain management. It is intended to prepare for a professional role and future career in the field. It is appropriate for logistics and supply chain professionals during the early stages of their careers. Looking to enhance their skills and knowledge and proceed to the next high level professionally.
After Successful completion of this program, one is equipped with specialist knowledge and skills needed to further their career. They are as well provided with an opportunity to commence further study with advanced standing toward the admissible Master's program.
This course is devised for managers with jurisdiction and personal inspiration. They are skilled to interpret organizational strategy into practical operational performance in the sector of business and manufacturing (industry). Therefore, they operate and organize good strategies in decision-making and sustain their competitive advantage.
Logistics and supply chain management joins the business skills to control the enterprise and flows of information between manufacturers, logistics service providers, suppliers, retailers, and consumers.
For the new generation of managers, change is the only consistency. With technology constantly evolving, it's impossible to foresee what the world will look like in a few years' time. But with the right skills, you can cope and succeed in any situation.
We can't predict the future; but we can give you the skills and knowledge to help you become a rising talent within business, government or a non-profit organisation. We see it as our responsibility to encourage your curiosity, confidence, and ability to adapt. That way, you'll have everything you need to secure your ideal career when you graduate.
Our strong links with industry and knowledge of their requirements for graduates helped to shape this programme.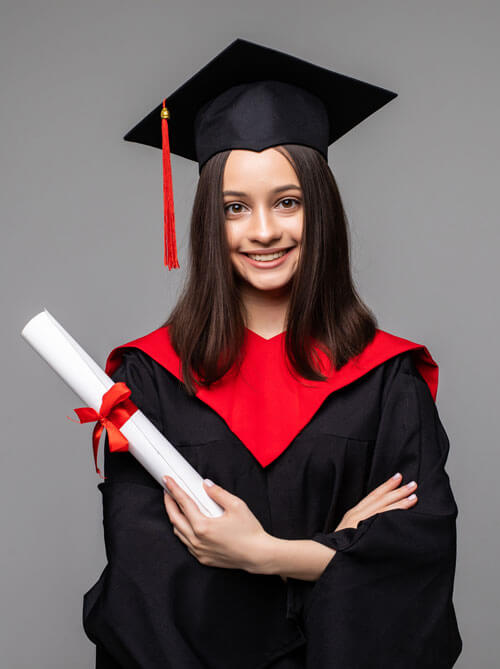 ENTRY REQUIREMENTS
CURRICULUM
LEARNING OUTCOMES
UK DEGREE in 1 YEAR*
OPPORTUNITIES
ENTRY REQUIREMENTS
Working Professionals
Level 6 UK diploma or equivalent overseas qualifications or bachelor's degree holders in the related field.
Learners who are ready for Career advancement and a formal Postgraduate qualification lead to the awarded degrees in the future.
Mature learners with sufficient work experience in management. There's a need to check with the delivery centers.
Should be a 21-year-old learner or older at the beginning of the course
English requirements: If a learner is not from a native English-speaking country must present evidence of English language proficiency.
CURRICULUM
LEARNING OUTCOMES
UK DEGREE in 1 YEAR*
OPPORTUNITIES
By completing this form a personal advisor will call you to answer your questions and guide you through the application process.