PhD IN BUSINESS MANAGEMENT
Aston International Education is greatly dedicated to opening opportunities for those professionals who wish to access higher education like a Ph.D. With an impeccable reputation, we offer top-quality education services.
A Ph.D. is the most commendable academic degree one can accomplish. It does not resemble other programs since it is a pure research degree. This Ph.D. in Business Management renders advanced training to progress innovative research in all fields of business and management.
The main focus is concentrated on finalizing a teaching assignment and embarking on the dissertation.
Upon completion, Ph.D. imparts several skills and knowledge that improve one's abilities to teach, consult, or lead confidently and successfully. After leaving the program one should fully be able to undertake any kind of a leadership role as a working business professional. The Leadership and Management skills obtained in these few years will assist you to become a leader in your personal life as well. The Ph.D. program involves 16 courses with 64 credits in total thereafter you take a qualification exam. After a successful pass, you are allowed to work on the Thesis. This takes a minimum duration of 2years.
Tuition fees and other costs differ depending on the type of school you attend. At Aston International, will facilitate this process swiftly and be able to assist you accordingly.
About PhD in Business Management from Aston Dubai
Ph.D. course motivates one to institute new perspectives and proceed towards change uniquely and innovatively. It renders all the academic diligence of a traditional Ph.D. It is customized to the executive audiences and focused on researchers who need a qualification that is particularly practical and relevant to any kind of organization.
The Executive Ph.D. consists of a 3-year part-time degree course. It culminates in a dissertation that proceeds through formal examination. It incorporates ten, forty-hour residential weeks and autonomous research directed by faculty supervisors. This program is instrumental in equipping one to conduct research skills in investigating practical problems in a modern corporate career.
Aston International has an outstanding academic reputation and illustrious experts in its field. The group has a vibrant and well-integrated intellectual community where research is discussed and presented in a constructive environment.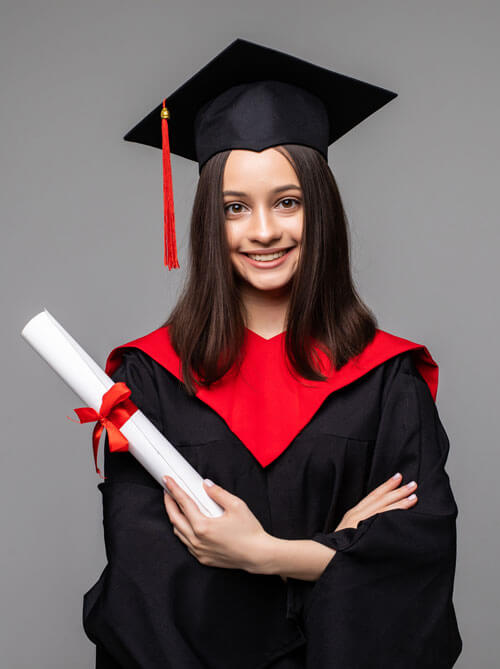 ENTRY REQUIREMENTS
STRUCTURE AND DURATION
CREDITS
OPPORTUNITIES
ENTRY REQUIREMENTS
Applicants are required to hold a first degree and a Master's degree in a relevant subject from an internationally accredited institution.
English Proficiency
STRUCTURE AND DURATION
CREDITS
OPPORTUNITIES
Girne American University
By completing this form a personal advisor will call you to answer your questions and guide you through the application process.